Go through the conference with us while we're posting updates throughout the day....
9/26 - HISTORIC EVENT!
Andrej Zelman is meeting the client Ben Powers from Information Management Services, Inc. alive for the first time.
We are grateful for this events so we can meet in person.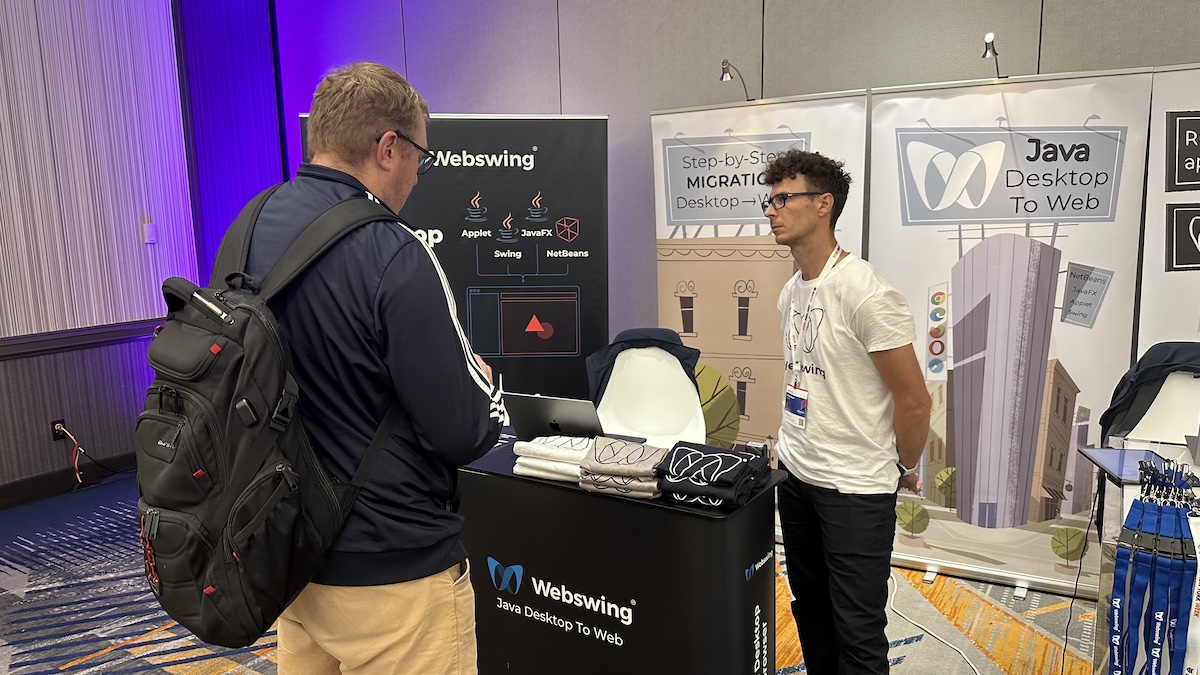 9/26 - Starting with the strong coffee to kick off the next day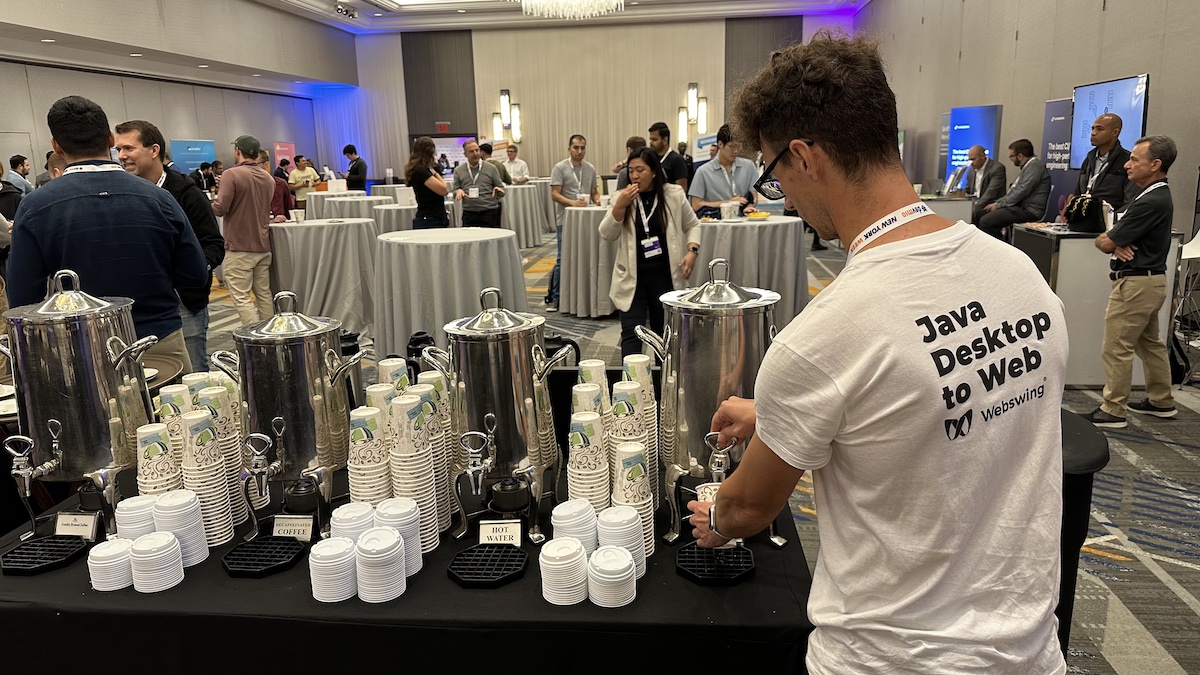 9/25 - Late Midday update from JAX NYC
https://www.linkedin.com/feed/update/urn:li:activity:7112159553911148544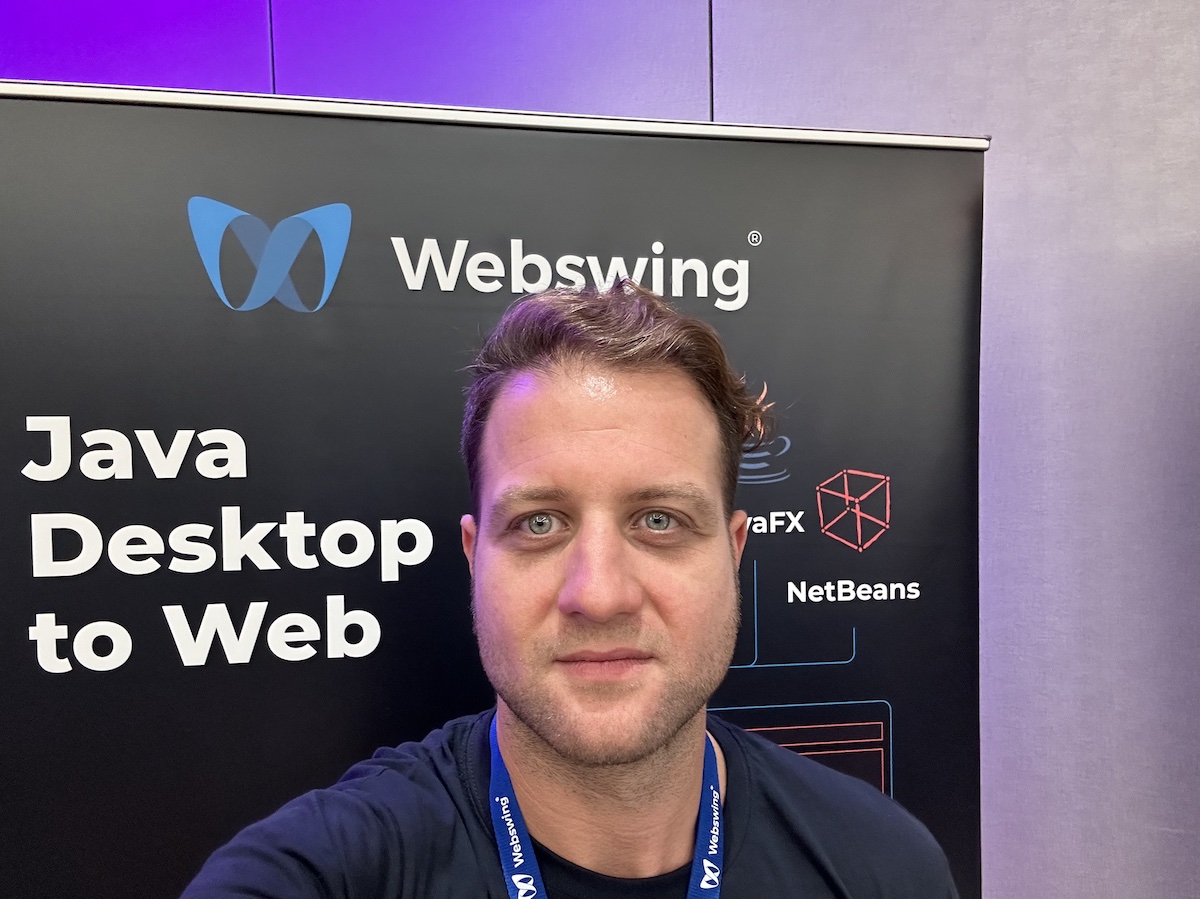 9/25 - Private demo presentation #navsea #bloomberg
Presenting a demo for small group of attendants outside the currently ongoing sessions...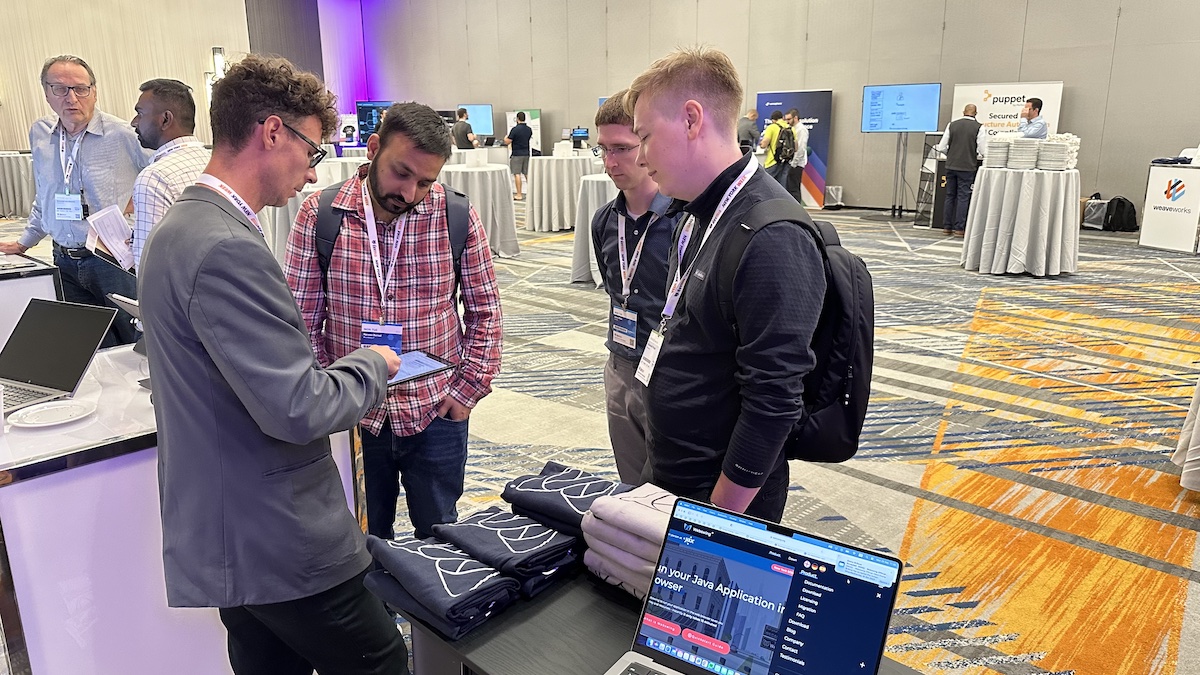 9/25 - First meetings after the Keynote
First series of meetings after initial Keynote... It's getting started ...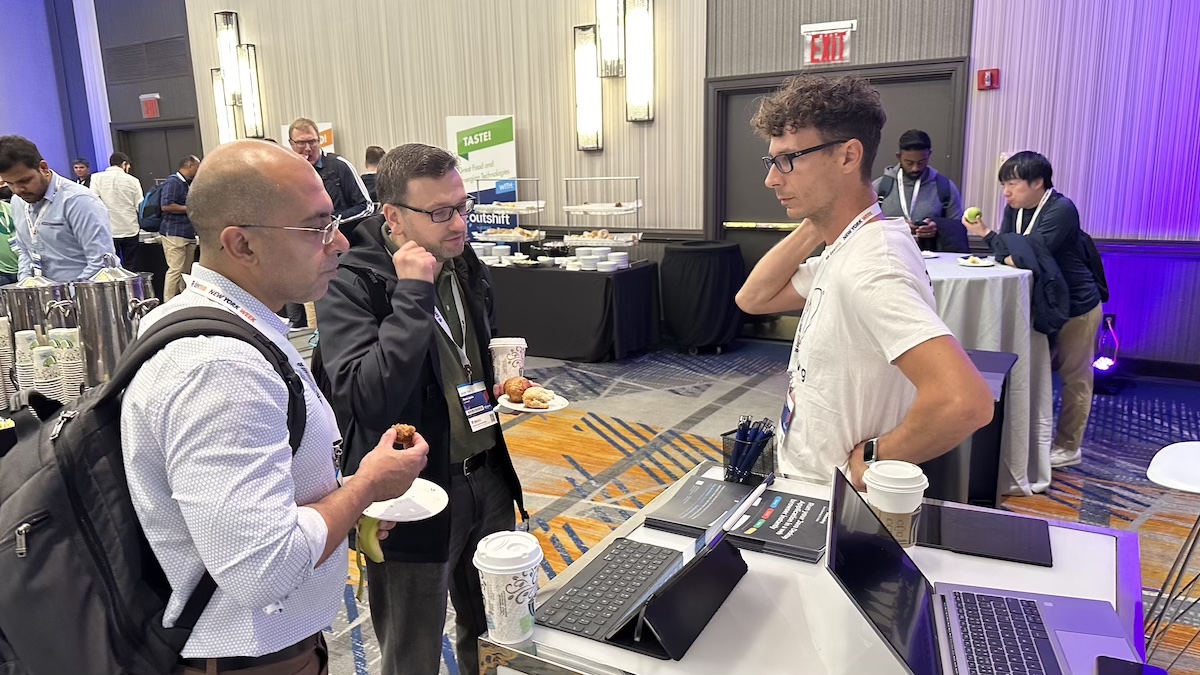 9/25 - Preps are done. Ready to go!
All preparations are done by now and we are ready to welcome attendees in our booth.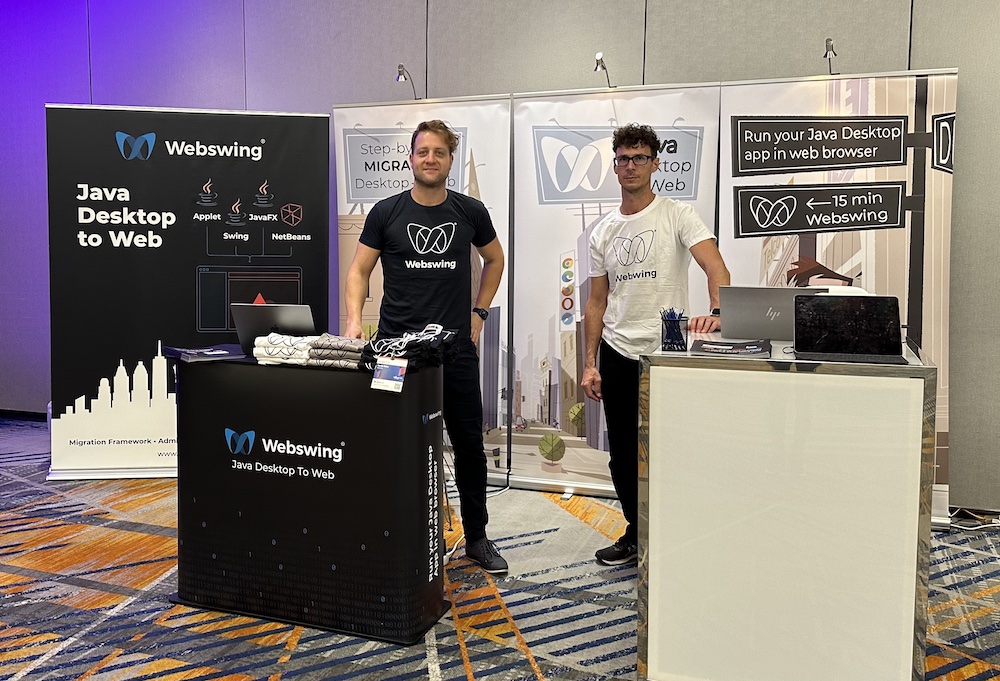 9/25 - Conference kick-off
Welcome words from the conference. Morning before the preparations
https://www.linkedin.com/feed/update/urn:li:ugcPost:7112068609819963392/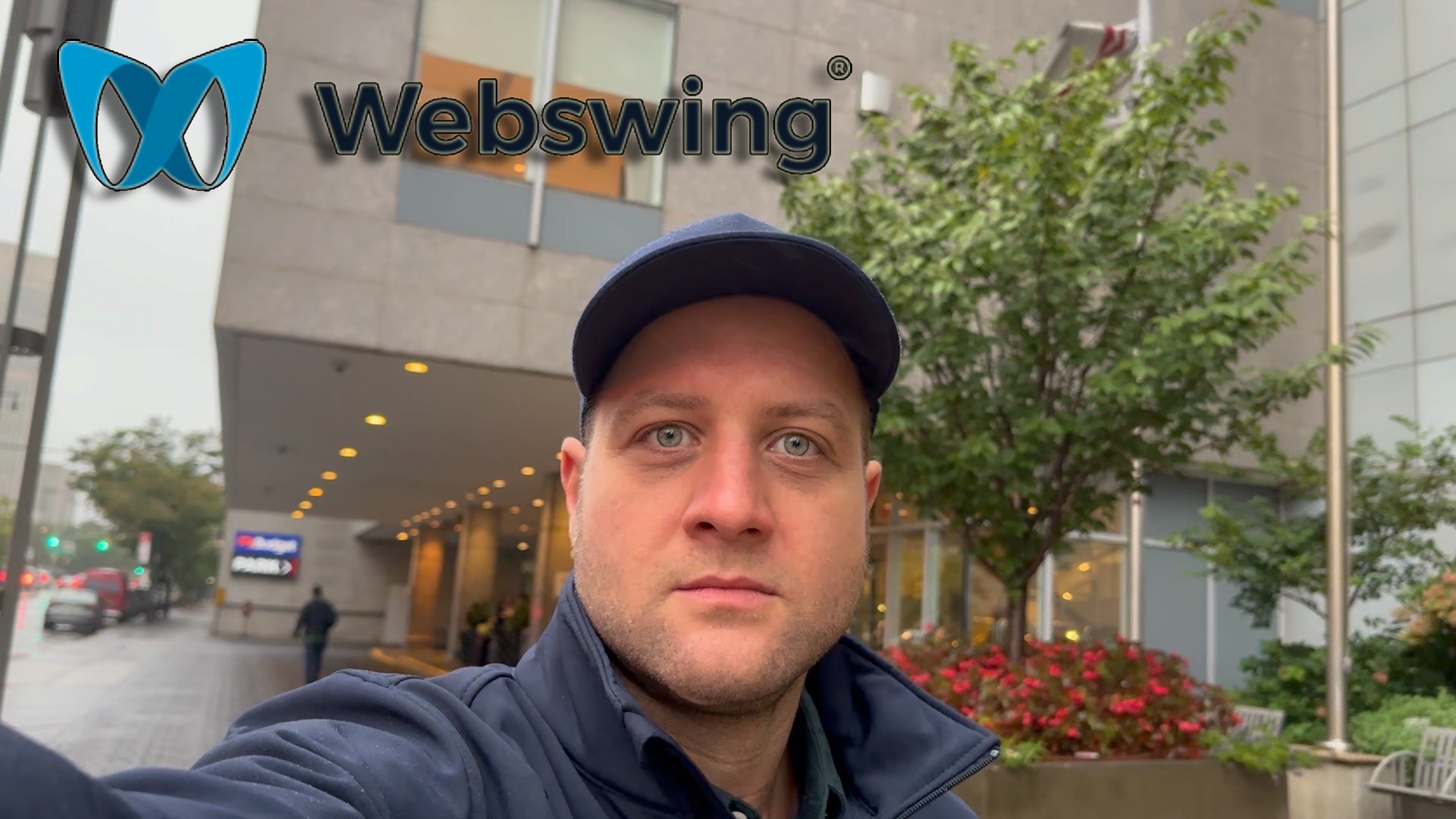 9/24 - Sponsors & exhibitors dinner in Manhattan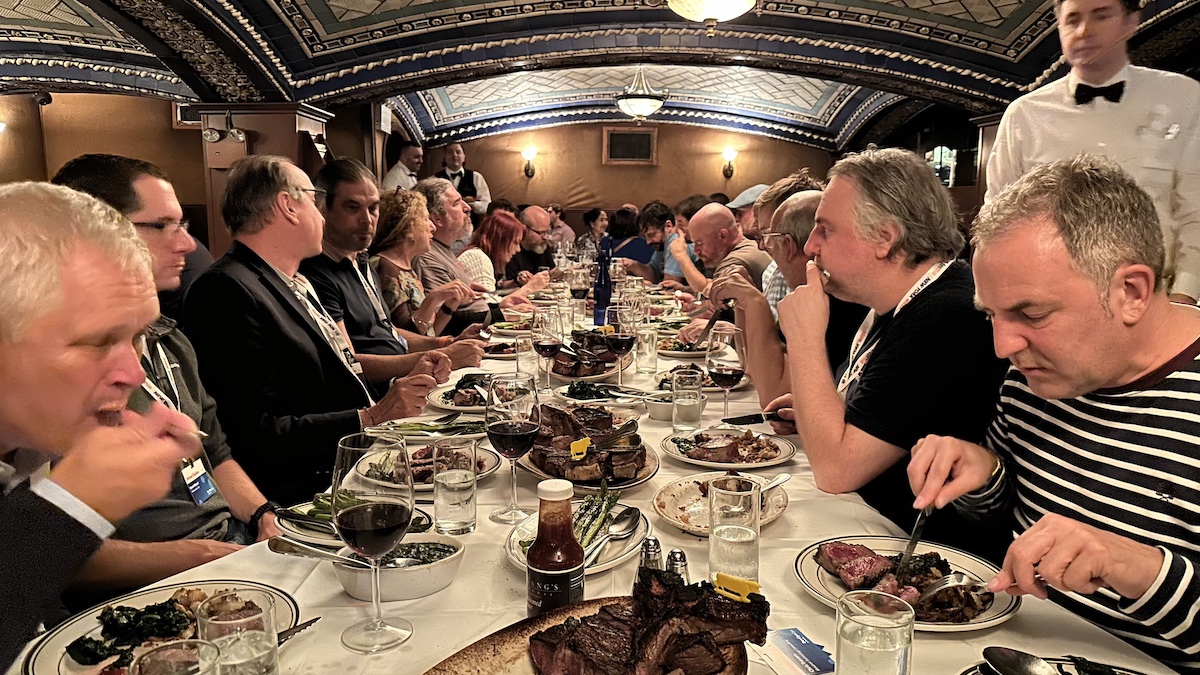 arrow_back_ios
PreviousJAX London October 2023
NextRevolutionizing Desktop Applications: Webswing and the Future of Legacy Java Business Applications
arrow_forward_ios